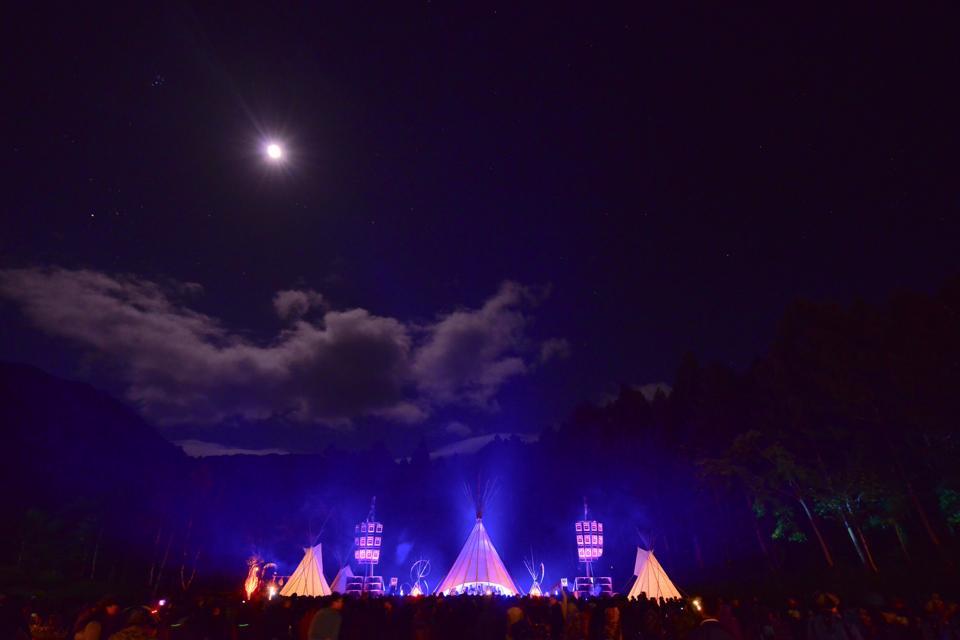 Photo courtesy of @mindgameslab
Labyrinth
is arguably one of the most important underground electronic music festivals of our time. The fest is three days of music showcasing the world's most cutting-edge artists, spanning a wide range of electronic music genres. Fans from all over the world gather to hear music legends and pioneers share their latest creations, many of which were composed or created especially for the event. Artists like
Atom™
,
Burnt Friedman
,
Petar Dundov
and
Surgeon
made their appearances against the crisp mountain backdrop as audiences danced and became entranced.
Phonaut
, was invited to take his place alongside the world's top artists, and make his international debut at Labyrinth 2014! Phonaut took the stage first thing in the morning on day three of the festival and played a 3-hour set that lasted the whole morning. As the morning matured, the crowd emerged, growing from wake to shake as the eclectic, experimental and phantasmic sounds of Phonaut's performance rolled and drifted from the stage's sophisticated and high-tech sound system.
If any of my readers enjoy electronic music, I highly recommend checking out Phonaut and treating your ears to something fresh and innovative. His website,
www.phonaut.com
has lots interesting content as well as lots of music available for download. Also check out Phonaut's lineups on
Mixcloud
and
Soundcloud
. Finally, definitely check out last year's full length release on Carpe Sonum Records, the self-titled release by
Indiana Drones
, a collaboration between
Material Object
and Phonaut.